How Much Do Arched Windows Cost?
What are some simple ways to upgrade the look and value of your home? In the world of HGTV, there are plenty of shows showing all kinds of things to improve your home.
One of the most time-tested ways of improving the look and value of your home is with your windows. Quality windows that help save energy and look beautiful are an upgrade to any home project.
Compare Prices
Arched windows are something you want to think of if you want to upgrade your home. They offer different design options and different levels of pricing to work with most budgets.
Read through this guide so you can understand the benefits and costs of arched windows.
The Arched Window
Arched windows have been around for centuries. You can look throughout history and see them used by the Egyptians, Romans, and Greeks, among others.
The arch's design helped support structures in the beginning. Then it became a popular way to let more natural light into a building. It also helped smaller buildings to appear taller.
Today we use arches in windows because they look great! Homes with arched windows stand out and the windows add value to the home.
Timeless Designs
Arched windows are unique because they have a timeless appeal. They are used in traditional designs, as well as contemporary designs. They have a flair that helps them look good no matter the style of home.
You can use them to accent different features of your home or make other features stand out. If your house has a great view, why not accent it with a large arched window?
The right placement of an arched window can bring light into a room and even make a room feel bigger than it is.
Beautiful Options
Arched windows give you many different design options to upgrade your house. You can leave the windows clear to allow the natural light and beauty to come in. You can also leave the arch clear and have lines on the lower windows.
Drapes and curtains have many customization options for your arched window. You can cover the whole window, or leave the arch open and only add coverings for the bottom. The options are endless based on your taste.
Why Are They More Expensive?
Arched windows costs are on the high end, especially compared to regular rectangle windows. The reason is the shape. Arch windows are not a regular shape and often require a custom design.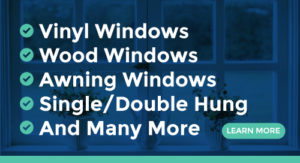 Custom-designed windows will cost more because more goes into their build and installation. The curve of an arched window cannot hold a standard piece of glass, so the window maker must cut a specific piece of glass.
This glass' custom cut takes more time and more work so it will bring a higher price.
Remodeling Costs
If you are remodeling your home and want to add arched windows as replacement windows, there will be extra costs. The extra costs will come from the installation and not just purchasing the windows.
Replacing regular windows with arched windows could mean cutting out new sections of your wall. You want to take that into consideration with your design ideas.
Building your home and putting arched windows in at the beginning is a less expensive way to install them. However, with some clever design work, you might get an arched window without the extra labor costs.
Compare Prices
Styles of Arched Windows
Arched windows are not one type of window. They come in many different styles and patterns for your preference and budget.
Fixed Arched Windows
The most common arched window is the fixed window. This window is mainly used for its looks so it doesn't open. These windows tend to be larger so they let in more light.
You don't have to worry about screens since you don't open them so the view out of the window stays clear. They do not require much maintenance and have weatherproofing from the elements.
Opening Arched Windows
Opening arched windows give you the beauty of an arched window, but with the convenience of opening. This helps the window have some practical value as well as aesthetic value for the home.
Arched Looking Windows
You can get an arched look by putting different windows together. Many times a semicircle window is placed above a rectangle window to give an arched look. This is often called an "Eyebrow window with legs."
Using multiple windows to give an arched look will also help you with any size window. You can use multiple standard windows to create a large-looking arch window to add value and beauty to your home.
Many homeowners and builders use these configurations because it saves them the cost of a custom window.
Compare Prices
Arched Window Installation
Most arched windows are installed fixed. However, there are two different options for arched windows that open.
Casement Windows
Casement windows have hinges on the sides of the tops. This allows you to open the window up all the way. This gives you the largest opening and allows airflow for your house.
Double-Hung Windows
Double-hung windows will slide open like regular windows. The difference is that they can slide from the top or the bottom. This allows more airflow and helps you access the windows from both directions.
How Much Are Arched Windows?
The prices for arched windows vary based on the size of the window, the materials it's made from, and the company that sells them. Here are three basic classifications of windows to help you understand their pricing.
Basic Arched Windows
A basic arched window can range in cost from $200 to $350. This will most likely be a fixed window with vinyl framing. The window will be a standard smaller size with no options for customization.
Since these windows are closer to some of your basic standard sizes, this helps make their installation less expensive.
Arched window installation can average around $125 based on where you live. Plus, if you need things like jambs, sills, and stops, the cost will rise. This is the most budget-friendly way to add an arched window to your home.
Midrange Arched Windows
Arched windows in the midrange will run from $350-$500 per window. These windows give you more options for sizes. You do have some standard sizes, but you can also get custom sizes.
The framing material offers options also. You can find fiberglass, wood, or aluminum frames at this level. Installation can run between $425-$750 depending on the window's size and if extra work has to be done.
High-End Arched Windows
The high-end windows will run anywhere from $500 to $800. These windows are larger, plus you can get special openings like casement windows. You will also find the glass to be higher quality and tempered glass is an option.
Finishes and hardware will have more customization. The interior frame will often feature wood and the exterior frame can be a choice of vinyl, fiberglass, or aluminum.
The installation comes in higher because these windows are often custom-sized and bigger. It will range from $750 to $1100 per window based on size and special needs.
Should You DIY Install an Arched Window?
Trying to save money by installing an arched window is noble, but it isn't easy. You can watch a YouTube video and feel confident, but there are many little aspects of installation for arched windows that most people don't know.
Professional installers who have the experience work best with this type of window. They understand the different challenges of an arched window and can help protect it from being broken by bad installation.
This is why you want to find a highly rated installer for your windows near you.
The Empowered Choice
Now that you know more about arched windows, you are empowered to make the right choice. Take the time to think through where you would want to put an arched window.
Also, think through your budget and time frame for installation. The best part of working that out is you are better prepared to get a window quote. You don't want to just take the first quote out there.
Take the time to get different quotes and find the windows and installers that you feel the most connected with. Replacing windows is a big decision and you want to make the right decision.
You can start getting quotes online. 3Windowestimates.com gives you the freedom to get different quotes and helps you find the right windows for your job.
See how easy it is to compare quotes with our proprietary window quote technology. Our passion is to help you find the best replacement windows and installers for the best price.
Compare Prices