How Much Do Pella Windows Cost?
Are you going window shopping? As in, are you actually looking for window replacements? The chances are that you probably have heard of Pella windows, which is one of the leading manufacturers of windows in the U.S.
Compare Prices
They offer energy-efficient windows in so many shapes, sizes, and styles. Many homeowners prefer Pella windows because of their durability and insulation properties.
They also like this brand because of the many different options available for them at excellent prices.
If you want to learn more about Pella windows and the cost to install them in your home, you will want to keep reading below. This brief article will cover all you need to know about Pella windows and where you can compare installation prices.
Why Use Pella Windows?
Many homeowners prefer to use Pella replacement windows because they help cut down on utility costs. Pella also has created some of the most advanced energy-efficient windows.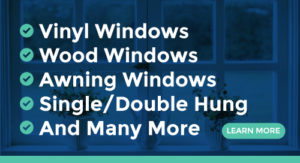 Impressive Savings
Homeowners who replace their windows with Pella windows save around 12% in energy costs. Not only do these windows keep your home comfortable throughout the year, but they also provide a return on investment.
State of the Art Technology
Pella makes sure to test their products for any signs of air infiltration thoroughly. This type of testing ensures that the seals on their windows meet or exceed performance standards.
This company's commitment to ensuring that their windows stay within Energy Star's compliance requirements shows in their product designs and how they test their windows. As a homeowner, you are sure to benefit from their commitment with gorgeous new windows that stand up to the extreme weather.
Compare Prices
Excellent Climate Control Regardless of Style
When looking through the different Pella window types, you will notice that they all have the same efficiency ratings. Regardless of the style you choose, you can rest assured that your home will always stay cool during the summer and warm during the brutal winters.
Pella Window Types
Pella windows come in different colors, materials, shapes, and sizes. Many clients opt for their wood windows because of how beautiful they look in their homes, but the other options available are just as great. The type of material you choose will influence the way your rooms look.
Wood Windows
Pella's Enduraclad windows contain aluminum cladding to the wooden frames to help increase protection from breakages and other types of damage. The EduraGuard design on these windows protects your windows from any stains, decay, or moisture from mildew, mold, and termites.
If you want wood windows, Pella has several different styles and colors. You can even create a custom order if you would like.
Fiberglass Windows
Pella's fiberglass windows are the most robust fiberglass windows with resistance to breaks, dents, and bends. This window's strength and durability also play a factor in its improved energy efficiency. Pella's fiberglass windows are weather resistant and do exceptionally well in high temperatures.
Vinyl Windows
Vinyl windows are notoriously known to be budget-friendly and low-maintenance windows. Pella's vinyl windows still provide that low maintenance and budget friendly option, just with added perks.
They design their windows to still meet Energy Star's energy efficiency and to be as durable as possible. The Pella 250 window series is the most popular vinyl type of window that many homeowners prefer.
Pella Window Prices
Pella windows are incredibly durable, energy-efficient, and easy to maintain. With all those benefits, how much do these windows cost?
On average, a double-hung vinyl window of the 250 window series costs around $450 to $500. Of course, the overall cost of your windows will depend on the type of material you choose and the size of your window. Prices may also vary based on your geographical location.
Compare Prices
Pella Window Installation
Depending on the type of window you purchase, you may need to have a professional come and install the window for you. You will need to have someone install your windows if you have a custom order.
On average, the cost to install is around $600. The type of window, material, and size will play a huge factor in the overall cost of your project. You will want to make sure that you get a quote for the price of installation when you purchase your windows.
Pella Windows Warranty
Pella's windows are built to last for years, and they offer excellent warranties on their windows. Each type of window has its own kind of warranty.
Wood Window Warranty
Wood windows carry a limited 20/10 warranty. This means that all of their wood windows have 20 years of coverage on the glass. The ten-year coverage covers the non-glass product.
The best part about this warranty is that it is transferrable. This means that if you sell your home, the new homeowner can benefit from the warranty. You can have your realtor include this information on your listing if you plan to sell your home within the warranty.
Vinyl and Fiberglass Warranty
Vinyl and fiberglass windows from Pella have lifetime warranties. This means that the window can be replaced if there are any damages due to a manufacturing defect or fault for the lifetime of the window.
The labor costs are only covered for up to two years after purchasing the window from an authorized Pella dealer or directly from Pella. This warranty is non-transferable, so the warranty is no longer valid if you move from the home.
Different Pella Window Series
There are seven different series available from Pella that you can browse through. Each of these series features unique customization options and features.
Pella Windows Architect 850 Series
The Architect series focuses on the energy efficiency of the windows in your home. These windows are also designed to fit the architectural needs of any house.
You have the option to customize these windows in different shapes and sizes. The Architect series features HurricaneImpact glass, specifically designed to resist weather, intruders, and noise. You can expect beautiful cherry, maple, red oak, and other high-quality classic woods in this series.
Pella Designer Series
The Designer series uses triple pane window glass to help increase the energy efficiency of your windows. This also helps to reduce any noise from outside of your home.
This series features innovative blinds between the glass that you never have to clean.
This not only makes these windows low-maintenance, but it also cuts down on the allergens in your home. The Designer series uses their Eduraguard Wood Protection and EduraClad window frames to protect your windows from any moisture and stains for years.
Pella Impervia Series Windows
These windows are long-lasting because they are made of five layers of engineered fiberglass. This makes these windows the most durable and weather-resistant windows in the industry.
You can pick from several different colors to match the style of your home. Some of the styles and colors mimic the look of wood. Because these windows contain extremely durable fiberglass windows, they are low-maintenance and have a high energy efficiency rating.
Pella Encompass Series
The Pella Encompass series has solid colors throughout the vinyl, eliminating the need for touch-ups or repainting. These frames are very durable, and they have a fully welded sash and frame to help strengthen the window.
Pella Window Styles
Pella windows come in many different window styles, such as casement windows and double-hung windows. If you need single-hung windows, they have those options as well!
Casement Windows
Many homeowners like casement windows because they provide a clear and unobstructed view of the outside of your home. You can easily open, lock, and close this window with a single handle. These are great options for those areas that are hard to reach.
Double-Hung Windows
Double-hung windows contain two operational sashes, allowing the bottom and the top to open to provide optimal ventilation. These windows come with tilt-wash features, making them easier to clean and maintain your windows.
Single-Hung Windows
Single-hung windows are very similar to double-hung windows. In fact, they look the same, but there is one significant difference between the two.
Single-hung windows only open from the bottom, not the top. These windows are the most common windows that many homeowners replace and use.
Compare Pella Installation Costs Today
Pella windows have many different series, shapes, sizes, and styles for you to choose from. Of course, with these varying options come varying installation prices.
You won't know how much the total cost of your installation project will be until you figure out which style works best for you and your budget. If you are ready to learn more about how much your new Pella windows will cost, you can compare quotes now!
We offer you three free, no-obligation quotes for your installation project costs. Please feel free to contact us if you have any questions or concerns.
Compare Prices